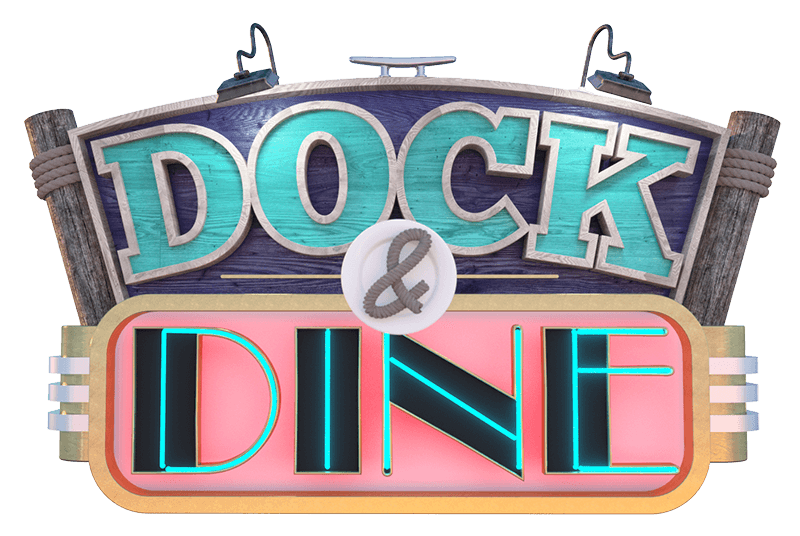 Dock & Dine is a 30-min series that follows chef and boater Jason Pereira on his quest to discover the best dockside dining in America. Whether by paddleboard, sailboat, fishing charter or mega yacht, Jason takes hungry viewers on a delicious adventure in search of culture, flavor and fascinating stories.
Dock & Dine dives into the diverse people, waterways, and boating scenes behind the restaurants and recipes, giving viewers a deeper look at and appreciation for a region's waterfront food. Whether Jason's exploring the best Bahamian Boat Bites or New England Seafood shacks – sportsmen and foodies alike will devour this culinary travelogue.
From Cape Cod to Key West, The Great Lakes to the Rio Grande, join Jason on his journey exploring the best riverside, harborside and dockside dining gems in America. Time to Anchor Down and Eat up! Let's Dock & Dine!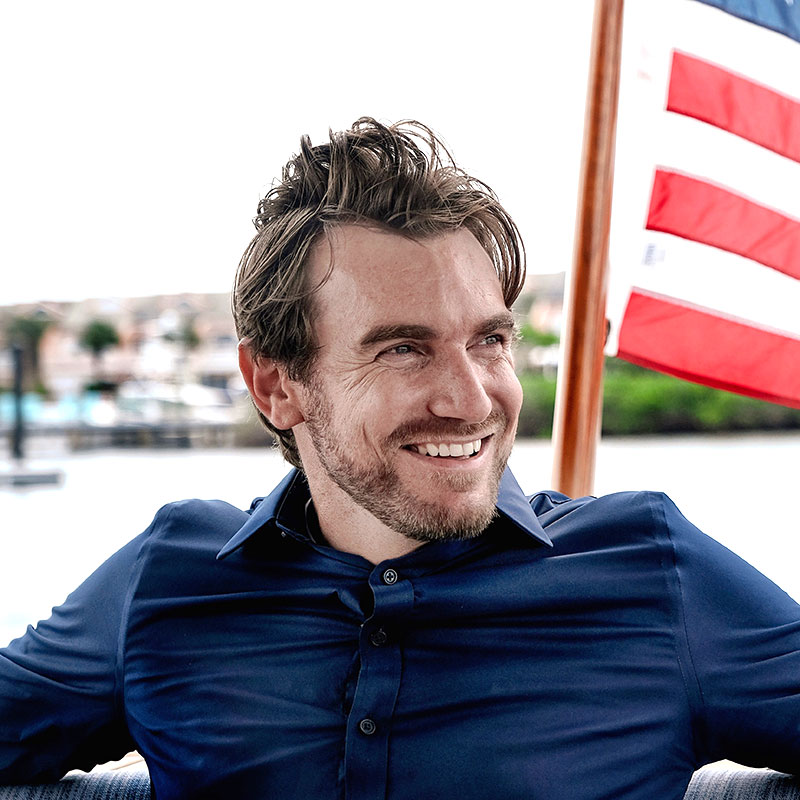 Chef Jason Pereira
Jason Pereira is a modern, personal chef, specializing in healthy, approachable food. Born and raised on the Caribbean island of St. Kitts, he grew up fishing and foraging for his father's waterfront restaurant. At a young age, he developed a passion for leaning into local cultures for culinary inspiration and exploring the islands and beyond for tasty hidden gems. Jason attended the Culinary Institute of America, graduated at the top of his class and went on to work for various high-profile chef/restaurateurs, including 3-starred Michelin chef, Daniel Humm in New York City. Jason resides in South Florida and is passionate about exploring and uncovering hidden culinary gems on the water.
Make some of the dishes featured on our show in your own kitchen!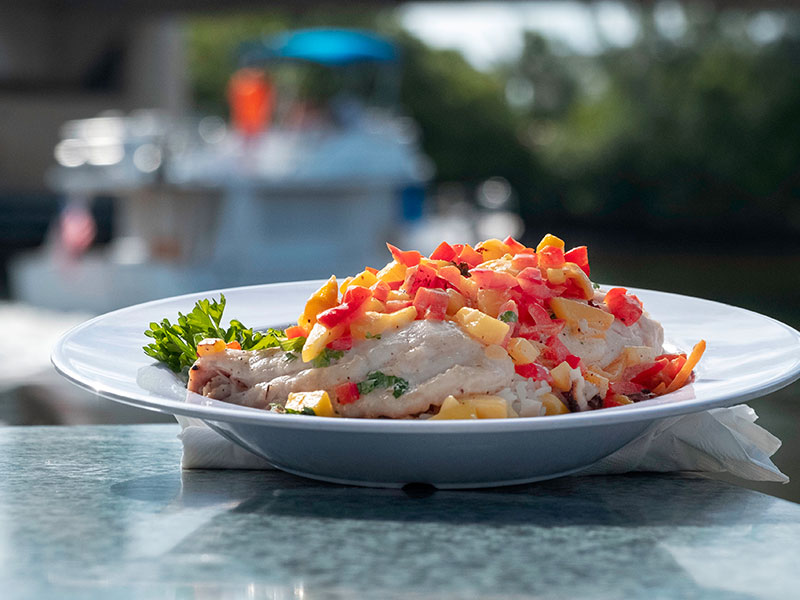 VIEW RECIPE
Mango Piña Colada Snapper
Recipe courtesy of Tom Lapaglia and Two Georges Waterfront Grille

8oz Yellowtail Snapper
1oz all purpose flour
4oz Red Bell Pepper (Med. Dice)
4oz Ripe Mango (Med. Dice)
2oz. Coconut Rum (Captain Morgan Coconut Rum)
4oz. Heavy Cream
1 Bunch. Cilantro (chopped)
4oz Butter
2oz. Garlic
1oz. Olive Oil
S & P(dash) for taste


---

Directions: Dredge Snapper (recommended sub, Grouper or Mahi). Add salt & pepper to flour dredge. Heat saute pan with olive oil & add Snapper. Once fish gets a nice brown color (nappe), flip & add red pepper, mango, & garlic. Cook until caramelized pepper. Then de-glaze with rum (be careful, as rum will flame up). Once flame is out, add heavy cream and reduce until it starts to thicken. Once thick, add butter & garlic. Top it off with a final sprinkle of salt & pepper. Plate over rice & fresh steamed veggies.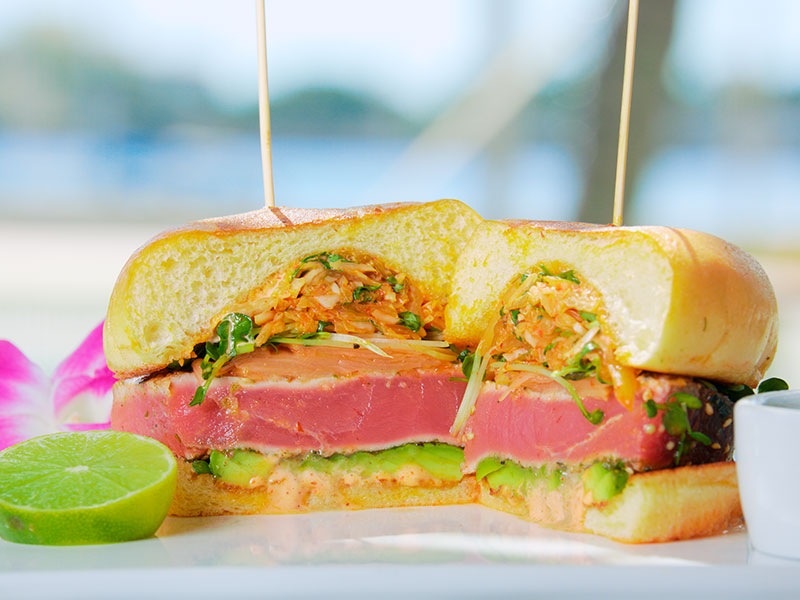 Ahi Tuna Steak Burger



8oz Ahi tuna Steak
1/4 Avocado fan
6 pieces of Pickled Ginger
2oz Kimchi Slaw
1oz Sriracha Aioli
1 ea Brioche Bun
2 sprigs Daikon Sprouts
2oz Ponzu Dipping Sauce
1/2 Lime


---

Directions: First step season the Tuna Steak With a Kosher salt And Furkaki Rice Seasoning (wasabi Flavour). Make Sure your Flat Top is nice and hot, apply the Tuna steak and sear rare. Grab your Brioche bun and Get that toasted. Now to build the burger on the bottom bun start with a Sriracha aioli and the avocado fan. Next we are going to add the Tuna steak followed by the kimchi slaw, daikon sprouts and pickled ginger. Finish with a squeeze of Fresh lime and serve a side of ponzu dipping sauce. Cut, plate and Enjoy.
VIEW RECIPE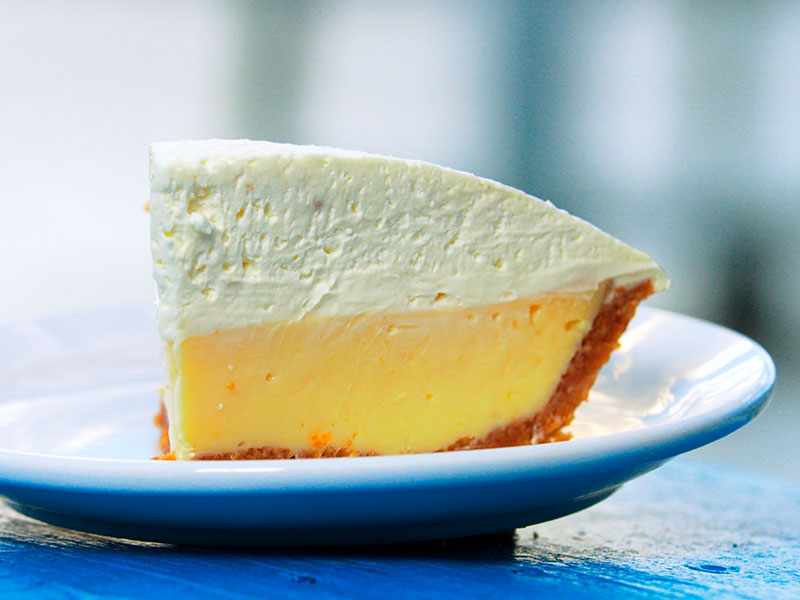 Key Lime Pie


Recipe courtesy of Ryan Cordero and Old Key Lime House

Nutty Granola
Butter, softened
Graham Cracker Crumbs
Brown Sugar
Diced Pecans
Cinnamon
Salt
Nutmeg
Sweetened Condensed Milk
Egg Yolks
Lemon Juice
Key Lime Juice
Whipped Cream


---

Directions: Place rack in the center of oven and preheat to 350 degrees. To make the crust, combine granola, butter, graham cracker crumbs, brown sugar, pecans, cinnamon, salt, and nutmeg in a bowl – best to use your hands! Then form into a crust on the bottom of a non-stick or greased 9" pie pan. Bake until golden brown, about 8 minutes. Cool completely and set aside. To make the filling, whisk together sweetened condensed milk, egg yolks, lemon and key lime juices, and salt. Pour into prepared pie crust. Be sure not to overfill – the pie will rise while it bakes. Bake in preheated oven for 15 minutes or until the filling has just set. Cool on a wire rack completely as the filling continues to set, and then refrigerate to cool completely. Before slicing, top pie with whipped cream. Best served very cold.

DISCLAIMER: Portions of this recipe are secret. Have fun improvising!
VIEW RECIPE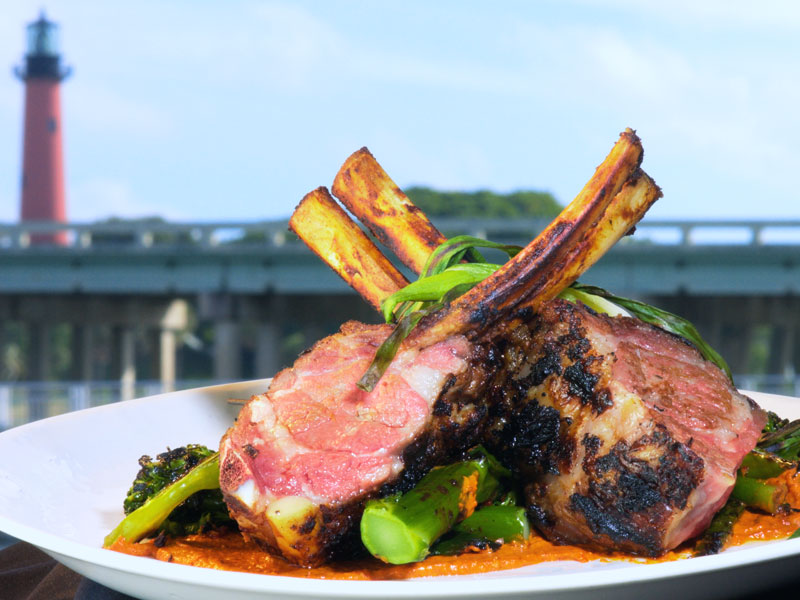 Rack of Lamb with Smokey Romesco Sauce
---
Ingredients
14 oz. (by weight) lamb rack, 4 bone rack cut in 1/2
3 roasted shishito peppers, cut in half, and seared on the plancha
3 Tbsp. romesco sauce
2 grilled green onions (whole with the bulb tip removed)
6 charred broccolini pieces. Same prep as the charred broccolini (minus the nuts and the cheese)
1 Tbsp. extra virgin olive oil
1 pinch Maldon sea salt

Instructions
Racks using the lamb rack marinade, rub each trimmed, and split rack with 1/4 cup of marinade. Cryovac each rack individually and sous-vide for 2 hours at 135 degrees Fahrenheit. Remove the lamb from the water and take the rack out of the bag and place rack on the grill. Grill to the desired temperature and let rest before cutting in half. On a white scape plate, place 3 tablespoons of romesco and use a palate knife to smear the sauce flat on each side of the plate. Prepare the broccolini in the same manner as the side dish and omit the nuts and the cheese. Place the broccolini in an alternating pattern along the romesco sauce. Cut the lamb rack in half and lay the two pieces on top of the broccolini with the cut side of the lamb facing up.

Garnish the plate with the shishito peppers and the green onions.
Season the plate with the olive oil and sea salt.

VIEW RECIPE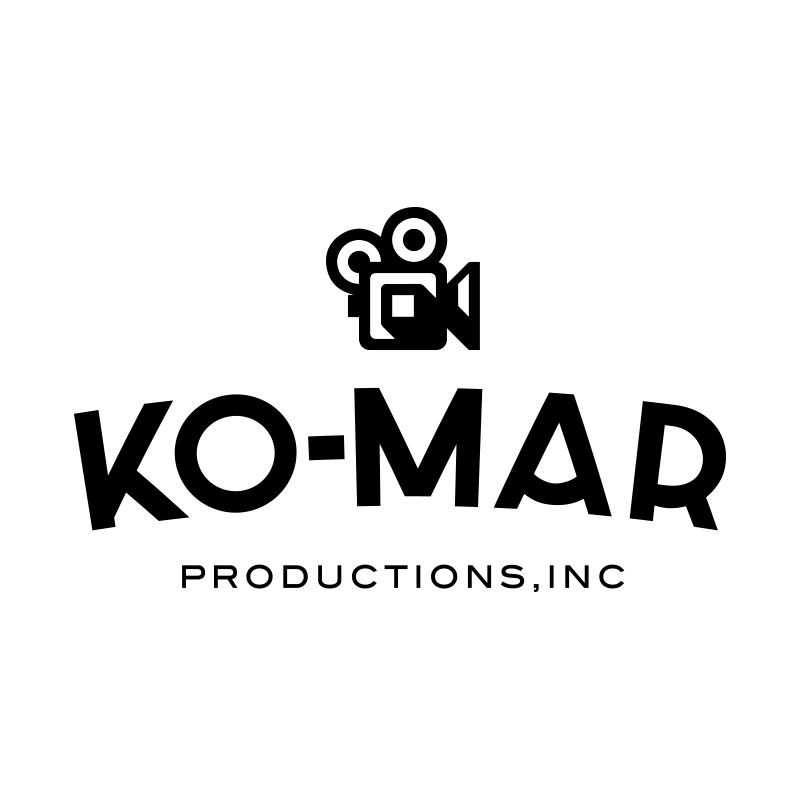 KO-MAR Productions
KO-MAR is a full-service production company and studio based in West Palm Beach, FL with more than 35 years of production experience. Specializing in sports programming, aviation and aeronautics, water and lifestyle content, KO-MAR has produced thousands of commercials and hundreds of hours of quality broadcast television. KO-MAR regularly works with a roster of professional athletes including Tiger Woods, Greg Norman and Venus and Serena Williams and has produced everything from documentaries to branded content that have aired on various platforms including DISCOVERY, CBS Sports, GOLF Channel, HBO Sports, FOX Sports, MLB, and many more.
For additional information, visit ko-mar.com.
Follow Ko-Mar Productions, inc.
All content ©2019 • Ko-Mar Productions, Inc.